Increase efficiency and reduce the maintenance of Motorcycle with our range of Motorcycle Plastic Components Parts, Bike Mudguard, Bike Front Mudguard, Bike Side Panel and many more.
Kuldeep Auto Industries is a Manufacturer and Exporter of Automobile Spare Parts that increases the efficiency of the automobiles and reduces maintenance cost. Based in New Delhi, India, we provide a range of vehicle spare parts such as Headlight Visor, Motorcycle Side Cover, Rear Mudguard, Bike Mudguard, Bike Front Mudguard, and other products that are exclusively designed to meet the customer requirement. In the realm of the automobile industry, we have made our presence felt with superior quality, high-performance Motor Cycle Plastic Body Parts. With advanced and innovative technological facilities, we are able to deliver extraordinary products having defining features such as durability, corrosion and moisture resistance and dimensional accuracy. The major advantage of the product is cost-effectiveness that comes by utilizing good quality raw material. The high processing speed of our production unit enables us to take up the bulk production of Automotive Plastic Components, complying with engineering regulations and restrictions. Established in the year 1996, we are able to meet the most comprehensive and complex design specifications, provided by our prestigious clients, as we are supported by superlative manufacturing facility and professional team. Besides, we are able to assure on-time delivery of the goods, as per the schedule.
There are a series of measures that we undertake to design and develop high-end Automobile Plastic Components following strategic innovation techniques, skill-based learning style and planned and strict quality control practices. These measures fall under our quality policy that determines every activity within the process. Some of the measures under different processes are as follows:
Generate value for the customers by paving the way for innovation
Research group to strategize the leadership training, product innovation and alignment of the production process with latest technological practices
Open doors for new ideas and create a better opportunity for new learning and collaboration
Quality-test the finished products on the parameters of high performance, efficiency and long-functional life
Customized, Personalized and Bulk Solutions Available
We understand customers preferences for qualitative, durable, and efficient Motorcycle Plastic Components. We are facilitated with advanced robust manufacturing unit that enables us to manufacture products as per the specifications provided by the customers. The customized solutions offered by us are precise and based on latest developments in technology. Every customer is ethically treated and offered personalized support services. Further, owing to the robust manufacturing facility, we are able to produce products in bulk and deliver on-time solutions.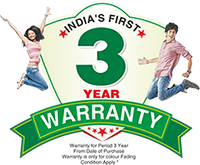 Get in touch with us